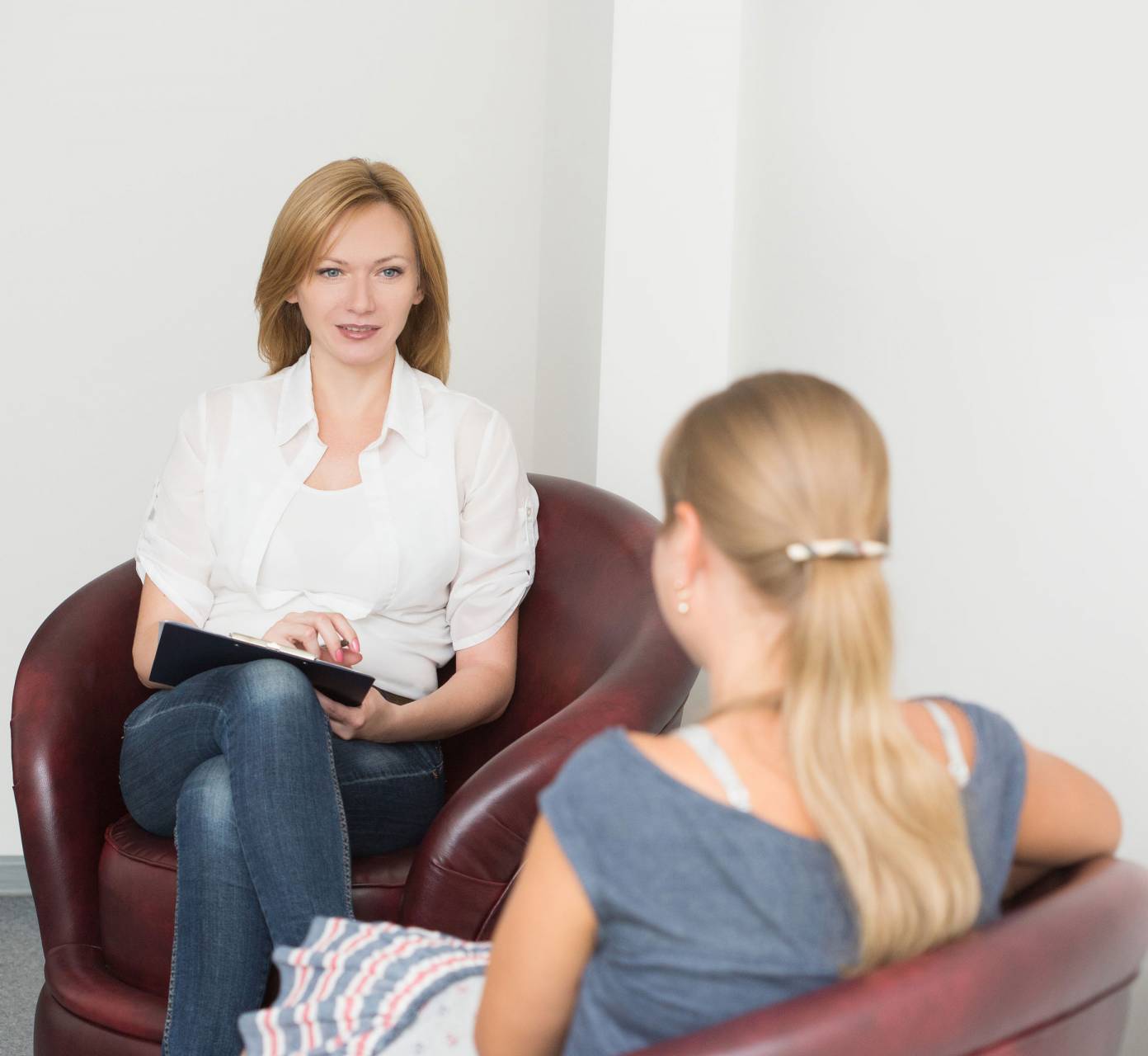 How we can help
Do you face a day to day battle with heroin addiction? We can offer you a heroin detox London and rehab that does work for you.  Even if you have fought dependency in the past, or gone through heroin detox, only to relapse. You can still find the perfect rehab therapy centre in London, incorporating the latest rehabilitation techniques. Creating a long-term solution to recover from heroin addiction once and for all.
See for yourself why London is lauded for being on the nerve centre of drug rehabilitation. The UK capital is home to various cutting-edge heroin rehab centres. If you wish to move forward with addiction therapy, benefit from the most up to date rehabilitation services available. Supervised by highly trained medical professionals. Providing a potentially life-changing treatment based on abstinence, showing you how to live a full, clean life without heroin, and other opiates.
What are opiates?
An opiate is a drug derived naturally from the poppy plant such as morphine, codeine and heroin, affecting thousands of people across the UK. The problem has become so widespread in the UK that many have called it an epidemic and if you have succumbed to heroin addiction, it can be tough to break out of it. It is not hard to get hooked, especially considering the effect opiates can have on the body and the brain.
Why are opiates so addictive?
Opiate medications can alter a person's brain chemistry and its structure. If you use opiates like heroin repeatedly, over a long period, the brain can become accustomed to its effects and come to depend on them. You have become accustomed to the required so-called high and wish to experience that feeling again and again. Eventually reaching the point where you feel you cannot function properly without taking the opiate. Bearing all the hallmarks of physical and psychological dependency requiring heroin addiction rehab.
Heroin detox London

Many people choose to carry out a detox at home as an outpatient, although it is not considered advisable. Experts say it can be far more difficult, to say nothing of dangerous, to proceed with detox on your own, without the supervision of a trained medical professional. Whereas in one of our London rehab clinics they could keep you under close observation through your heroin detox, gauging any change in your health and reducing the chances of relapse. It is recommended you move ahead with a medical detox programme to manage the symptoms of withdrawal in a controlled environment.
Those attending a heroin rehab clinic in London know it can be a long, difficult process. There may be times when you feel it is all too much for you, but you shouldn't give up hope. If you have committed to rehab recovery, the staff at a treatment centre in the capital will guide you through heroin detox, as you fight to rid yourself of addiction and remove opiates from your life for good.
Heroin rehab London
If proceeding with heroin detox London, be assured there are numerous residential treatment centres in the area. For many, the first thing to do is to select the right clinic to stay at while you get help. Choose luxury, surroundings to carry on with your recovery, in peace and privacy. Where you can receive treatment at a clinic in London, ideally suited to your needs. Preparing you to rebuild your life when you leave rehab, free from heroin addiction.
Many choose inpatient treatment in a residential heroin rehab clinic, offering an escape from outside influences or distractions which may affect your recovery. Under the constant care of doctors, nurses and psychiatric specialists monitoring every aspect of your battle against opiates and heroin addiction. They will keep a close eye on you as you undergo detoxication. Medical professionals at a London rehab clinic will supervise your condition during the heroin detox process, as you deal with the withdrawal symptoms you will experience when you stop taking opiates like heroin. They can be severe if you have a physical or psychological addiction.
However, be assured the medical staff at a heroin rehab clinic in London will monitor your health and wellbeing during detoxication and prescribe any medication you need to handle the withdrawal symptoms. It is also common practice to dispense a partial opiate such as Subutex, as well as a drug like Methadone, to help wean you off heroin, as part of ongoing treatment.
Heroin detox protocol
Before proceeding with your treatment, it is customary to instigate a heroin detox protocol on your arrival. This is designed to provide both you and the staff at the London heroin rehab clinic an overview of your situation. You will generally meet with a medical professional such as a doctor or a psychologist who will gather your medical history and ascertain your past relationship with heroin addiction. The doctor may discuss any medications he or she may prescribe to help you through the withdrawal, as well as possibly to dispense substitute opiates to aid in your recovery. All in all, the detox protocol will let you and the staff determine the best plan of action to take during your spell in rehab, to meet your individual needs.
When you are ready to carry on with your heroin detox London, the initial stage of a long-term treatment program is detoxification. It involves cleansing the body of any toxins or chemical substances which have accumulated in the system. It occurs when a user stops taking drugs under medical conditions. However, you should be aware that, when the body is denied the medication it has become accustomed to, it invariably experiences a wide range of withdrawal symptoms. They are often unpleasant and differ in intensity, from minor to severe. Symptoms are generally graded from zero to three, zero being the mildest while three is considered the most intense.
Heroin withdrawal
Recovering addicts undergoing heroin rehab and detox, in a residential clinic in London, can suffer various physical or psychological symptoms. Ranging from signs of blueish colouring on the lips and fingernails and pinpoint pupils in the eyes, as well as having a pale appearance and cold, clammy skin. People going through heroin withdrawal can suffer feelings of lethargy and have trouble staying awake. If you are going through detoxification it is not uncommon to experience vomiting, chills, cramps and nausea, alongside trouble breathing and low blood pressure.
It is also commonplace to endure emotional or psychological side effects during withdrawal from feelings of confusion and disorientation to sudden mood swings, anxiety and depression, along with an overpowering craving to keep taking heroin. It may seem difficult, but withdrawal only extends between six to ten days. During this period, you may receive prescription medication, vitamins and minerals, allowing you to successfully manage and overcome the signs of withdrawal during detoxification.
There are many different methods of treating opiate withdrawal in a heroin rehab clinic in London. A large proportion of detox centres in the capital dispense medication to take the place of heroin, and you may receive substitute opiates to decrease the effects of withdrawal.
Medications for withdrawal
If you take an alternate opioid, it will impact on the opioid receptors in the brain to reduce the effects, while curtailing certain symptoms. You will be given the substitute opioid when you have stopped taking heroin. In time, you will decrease the amount of the substitute drug you take, until you have ceased consuming drugs altogether.
What's more, Methadone is usually handed out to aid sufferers of mild to acute heroin addiction, as it acts on the same receptors but does not get you as high. This makes Methadone effective in decreasing your cravings for heroin, although it comes with an inherent risk of developing a dependency to the drug itself. However, it is generally administered progressively, with care and attention, by experienced medical professionals at a rehab clinic in London.
Among other medications prescribed to users going through heroin, detox is Buprenorphine. The substance diminishes the side effects of opiate withdrawal, while not being as addictive as other drugs, making it a viable option. Despite the fact it is not dispensed until after you have started exhibiting the signs of withdrawal.
If you are suffering flu-like symptoms such as fever, chills or perspiration during detox, you may take aspirin, naproxen or ibuprofen. Furthermore, the medical staff at a London heroin detox clinic may offer medication for sleep disorders such as insomnia, as well as anti-depressants to alleviate emotional problems like anxiety and depression. These are among the spectrum of prescription drugs you may receive during your time in a rehabilitation treatment programme. This only highlights the importance of a thorough assessment of your health and fitness, both physically and psychologically, when undertaking rehab.
Once you have completed detoxification, you can attend therapy sessions throughout your heroin rehab, to address the psychological facets of addiction. By meeting with a counsellor or psychiatrist, either individually or as part of a group, you could talk through your problems which may be at the heart of your addiction.
Heroin rehab and detox clinics in London will explore the mental characteristics of dependency, through psychiatry and cognitive behavioural therapy. They may also utilise holistic treatments like meditation or mindfulness, to get to the core of your problem.
Heroin rehab London
Are you taking narcotics to escape your worries or using drugs as a form of self-medication, to alleviate any negative thoughts or emotions? Heroin detox clinics in London will help you discuss those issues, to dispel those harmful emotions and negate the need to take drugs. Illustrating how therapy sessions play a pivotal role in an ongoing rehabilitation programme.
A medical detox, in a residential clinic, is generally regarded as the most effective way of guaranteeing your comfort and safety while undergoing heroin rehab. The experienced medical team will be close at hand should any complications arise, and they will closely examine your vital signs throughout detoxification.
A thorough medical detox is essential for identifying any long-standing, underlying health problems you may have, which could have a detrimental effect on your detoxification, along with possibly intensifying your withdrawal symptoms. These may encompass such medical conditions as heart problems, diabetes or liver disease, among various others.
If you wish to be free of addiction, then why not set off on the road to recovery? Right here in the capital? It can start with a professional intervention, followed by a heroin detox and rehabilitation treatment programme at one of the leading rehab clinics in the city. You could receive the most comprehensive therapy for mind, body and soul, to help you beat dependency.  So, why not get in touch with a heroin rehab and detox centre in London?  It could save your life.
FAQs
Heroin faq
What is Methadone Maintenance Treatment?
Methadone is a synthetic opioid, which has been used as a substitute treatment for many years.  It has several properties that make it an excellent substitute for other opioids and heroin in particular. 
These include a long duration of action so it can be taken once daily; is available in liquid form which deters injecting; having a relatively little euphoriant effect, thus eliminating withdrawal symptoms without reinforcing continued use.
Can heroin addiction be cured?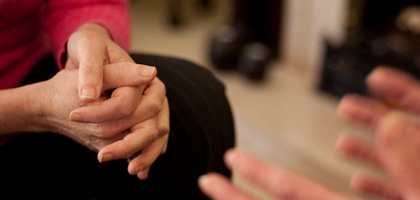 Yes, it is possible to live a happy, successful life after a heroin addiction. Treatment at a residential rehab normally involves a combination of detoxification and therapy.  To avoid relapsing attendance at support groups is also beneficial.  With dedication and perseverance, even the most deeply entrenched heroin addiction can be beaten, and the user can go on to have a wonderful, drug-free life.
Can heroin abuse cause diabetes?
Some research implies that regular consumption of heroin can have an impact upon the pancreas which can cause hyperglycaemia; more studies are underway in order to establish the nature of this relationship.