Heroin addiction is completely and utterly debilitating. It can ruin your finances, destroy friendships, and dominate every aspect of your life. Heroin addiction is a deadly serious threat that has ruined thousands of lives. If you're seeking heroin rehab Manchester and detox in Manchester then we can help.
The great city of Manchester offers heroin detox and rehabilitation centres that will get you back on your feet so you can rebuild broken relationships, repair your finances, and get on with your life.
Withdrawal symptoms from Heroin
The most difficult aspect of beating a heroin addiction is the detox phase. This involves cleansing the drug completely from your system. While this may sound like a simple process, detox involves completely abstaining from heroin use – a process that comes with withdrawal symptoms.
These symptoms range from mild to severe.
Mild withdrawal symptoms:
Chills
Nausea
Tearing
Runny nose
Muscle and bone aches
Sweats
Excessive yawning
Moderate withdrawal symptoms:
Tremors
Vomiting
Restlessness
Goosebumps
Agitation
Difficulty concentrating
Fatigue
Diarrhoea
Severe withdrawal symptoms: '
Muscle spasms
Depression
Anxiety
Hypertension
Impaired respiration
Drug cravings
Hypertension
Difficult experiencing pleasure
Insomnia
How long do withdrawal symptoms last?
In most instances, heroin withdrawal symptoms will last around six to ten days. This is typically an extremely uncomfortable time for most patients. However, if they're able to overcome this difficult period they will successfully purge all traces of the drug from their body.
No two people experience withdrawal symptoms exactly the same. Depending on the severity of your addiction and the length of time you've been abusing the drug your symptoms may be less severe or worse than someone else.
You also have to consider other factors such as mental illness and previous history of drug abuse both of which can affect how you experience the withdrawal symptoms associated with heroin detox.
How does heroin affect the body?
At its core, heroin is an opiate that suppresses certain functions of the central nervous system. These functions include temperature regulation, heart rate, blood pressure, and respiration. Heroin can bind to opioid receptors which in turn release excessive amounts of the feel-good chemical dopamine into your system.
Medically managed heroin detox – When your heroin addiction treatment begins, you will start your detoxification programme. This is where the drug is completely substituted with approved pharmaceutical medication which will allow you to withdraw from heroin without experiencing harsh withdrawal symptoms.
From beginning to end the detox is controlled by professionals who will continually monitor you for signs of withdrawal. In a controlled facility such as a residential heroin detox clinic or rehab there is no access to drugs and so the temptation to use is removed. This makes the detox much easier to complete.
Narcotics Anonymous Meetings in Manchester



Narcotics Anonymous is there to help and support those who are seeking to stop using drugs. There are numerous Narcotics Anonymous meetings all over England that are free to access. You can find the times and places of Narcotics Anonymous meetings near you here
Seeking out a residential heroin rehab Manchester and detox centre
Many try to quit heroin on their own, and this is the primary reason why so many people relapse. The combination of withdrawal symptoms and powerful cravings for the drug have proven to be too much for many heroin users.
That's where seeking out a heroin rehab Manchester comes into the picture. There are a number of reasons why detoxing in a rehab centre is the best choice for recovering heroin users. For one, you'll be isolated from the outside world.
That means the elimination of triggers, temptations, and access to heroin. Even if your cravings are powerful, your inability to access the drug will greatly aid in your recovery. It certainly helps to have professionals on hand at all times. They can help you manage withdrawal symptoms (such as nausea) with medication to help you cope during this difficult time.
After you have successfully completed your heroin rehab Manchester, you will be given access to aftercare programmes that involve therapy. When it comes to drug addiction it isn't enough to simply overcome the drug physically; you also have to overcome it mentally.
Therapy will help you get to the root of the problem which will help you to identify the triggers in your life that led to heroin use. Once these factors have been identified, you can take quick and decisive action to eliminate such triggers from your life.
You'll find that all of the rehab centres we work within Manchester offer aftercare programmes as a core part of their services.
Overcoming your addiction today at a heroin rehab Manchester

Overcoming addiction isn't something you can accomplish on your own easily. There are simply too many triggers, and the price of failure is too great to try to risk it. Contact us today so we can connect you with a rehab and detox centre in Manchester. We will help you beat your addiction and reclaim your life.
============================================================
Contact us on 02072052734 for free help and advice on Heroin Rehab Manchester

============================================================
FAQs
Heroin faq
What is Methadone Maintenance Treatment?
Methadone is a synthetic opioid, which has been used as a substitute treatment for many years.  It has several properties that make it an excellent substitute for other opioids and heroin in particular. 
These include a long duration of action so it can be taken once daily; is available in liquid form which deters injecting; having a relatively little euphoriant effect, thus eliminating withdrawal symptoms without reinforcing continued use.
Can heroin addiction be cured?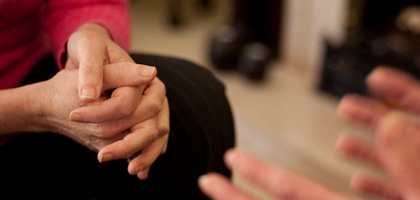 Yes, it is possible to live a happy, successful life after a heroin addiction. Treatment at a residential rehab normally involves a combination of detoxification and therapy.  To avoid relapsing attendance at support groups is also beneficial.  With dedication and perseverance, even the most deeply entrenched heroin addiction can be beaten, and the user can go on to have a wonderful, drug-free life.
Can heroin abuse cause diabetes?
Some research implies that regular consumption of heroin can have an impact upon the pancreas which can cause hyperglycaemia; more studies are underway in order to establish the nature of this relationship.
Heroin Rehab & Heroin Detox Birmingham
Sunday
4:30 pm
Shirley's Meeting Group
Phoenix Mill
20 Piercy Street
Ancoats
Manchester
Greater Manchester
M4 7HY
Sunday
7:00 pm
Phoenix Mill
20 Piercy Street
Ancoats
Manchester
Greater Manchester
M4 7HY
Monday
1:00 pm
Step & Traditions Meeting Group
Kath Locke Centre
123 Moss Lane East
Moss Side
Manchester
Greater Manchester
M15 5DD
Tuesday
12:00 pm
FARSI SPEAKING MEETING Group
Trafford CDT
454 Chester Road
Manchester
Greater Manchester
M16 9HD
Wednesday
12:30 pm
Freedom Church
35 Walmersley Road
Bury
Greater Manchester
BL9 5AE