About the Private Alcohol Rehab in Surrey
Based close to a small historic town in the beautiful county of Surrey, this residential alcohol rehab in Surrey is fully residential and offers its clients privacy and a safe haven to recover from their addictions. The clinic rooms are bright, airy and comfortable all private with ensuite bathroom facilities. A suite of treatment rooms is available along with an exclusive gymnasium.
The countryside rehab is perfect for those who prefer to spend time outdoors for walks and relaxation, the rehab facility is surrounded by private gardens with plenty of private space to contemplate and reconnect with the world away from the stresses and temptations of daily life. The drug rehab in Surrey offers a comprehensive and holistic treatment program to rebuild the body and mind of those suffering from addiction.
Rehab Treatment Options in the Surrey Rehab Centre
The staff at the alcohol rehab Surrey understand that when people suffering from addiction are considering entry into recovery, the prospect can be daunting. Upon arrival at the rehab clinic, you will meet with your counsellor and a detox doctor who will help you to fully understand your rehabilitation program. In order to alleviate some of the more difficult aspects of stopping alcohol addiction, medical detox will be prescribed for clients. The detox doctor will decide based on the nature of the addiction and the physical health of the individual what would best ease the symptoms of withdrawal. This process can take from a few days to two weeks but is the most comfortable and best way to remove addictive substances from the body.
The private rehab in Surrey champions the integrative approach to rehabilitation and recovery. The approach tailors detox and rehabilitation programs to the individual. By treating everyone as a whole person with unique addiction problems the chance of successful recovery is greatly improved. In order to achieve this, the team at the Surrey rehab facility have a range of therapy sessions, including dual diagnosis of addiction and mental health issues with a mental health nurse available. They also employ experts in trauma counselling to help those who are struggling with past abuse and suffering which has led them down the path to alcohol addiction.
In treating the body and mind, the residential alcohol rehab Surrey takes a holistic approach. The counsellors and support workers help those suffering from addiction to rebuild all aspects of their lives. Beginning with Cognitive Behaviour Therapy (CBT) which aims to change the thought patterns and associations within the minds of people struggling with addiction. The private rehab clinic also has its own in-house health coach to help clients to work on their physical and mental health. Starting to take care of your body is one of the important steps in addiction recovery. To support residents in this, the rehab clinic also houses a private gym that clients can use in their recreational time and health sessions.
Once clients' drug rehabilitation is complete and they are ready to return home the Surrey rehab clinic staff also offers a free aftercare program. Those who live outside of the Surrey area will be introduced to 12-step programs in their own locale and supported by phone or email.
Facilities in the Alcohol Rehab in Surrey
Being completely residential, the Surrey rehab clinic caters to all of its client's needs inside of the clinic. The nineteen ensuite bedrooms are well-decorated and comfortable, offering a private space for rest and relaxation. Communal recreation rooms are also found in the residence with a conservatory and living room as well as a dedicated dining area. The centre is fully catered by in-house chefs who can make nutritious and tasty meals that are suited to individual dietary requirements and nutritional needs. All laundry and household work will also be done by the rehab clinic staff so that clients can spend their time focused on their treatment and of course on self-care.
As part of the drug rehabilitation programs at the rehab Surrey, clients can take on a fitness and health program to improve their physical health and take up new healthy habits for the future. The clinic's gym has various fitness machines and overlooks the beautiful gardens for a healthy motivating experience. For those looking for a lower tempo exercise, group walks or walks in the local parks are available.
Frequently Asked Questions About the Rehab Centre
How long will I stay in a rehab centre?
Individuals can spend as much time as they need in the rehab in Surrey as everyone is different. Once the initial detox period, normally a few weeks long, is complete many people are keen to return home. However, the centre highly recommends spending several additional weeks or months in the clinic in order to address the deeper issues of addiction. Those who spend a long time in treatment programmes, get to the heart of their addiction and it is found they have a much lower chance of relapse in the future.
Can I use my phone in a rehab centre?
The Surrey rehab centre offers clients free WIFI in the residence which can be used during leisure hours. The use of phones and computers can be more restricted during the initial detox phase or if the counsellors believe it will be damaging to a resident's recovery goals.
Can my family visit me in a rehab centre?
Healthy relationships and being surrounded by a supportive family can be strong support for those in recovery. Maintaining a strong connection with loved ones keeps those at the Surrey rehab centre from feeling isolated and that their friends and family are not part of their recovery. Visits to the rehab clinic from friends and family are encouraged and each month the centre offers a family therapy day where residents and their loved ones can spend time with a counsellor to heal and reconnect.
More Related Pages
What are the advantages of a countryside rehab?
What Is An Enabler In Alcoholism?
Why Do People Become Alcoholics?
What Do You Say To An Alcoholic In Denial?
You are now on your way to a brighter future. Contact Detox Plus today for private rehab UK and for immediate admissions to a residential treatment centre in Surrey. Call us now on 0207 2052734 to talk to one of our expert addiction counsellors. We offer advice to people seeking free addiction help in surrey. If you or your loved one suffer from alcohol addiction, give us a call now so we may offer you free help and support in overcoming this addiction. We work with treatment providers across the United Kingdom, and we will help you locate treatment that's absolutely right for your needs.
Related Articles
What Causes Someone To Be An Alcoholic?
How Long Does Alcohol Stay In The Body?
How Do You Know If Someone Is An Alcoholic?
Try out our online tool to help you keep track of your alcohol use
Find Local Rehab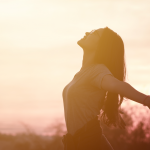 Two Steps Forward. Never Looking Back.