What Is A Home Alcohol Detox?
An alcohol home detox is a managed detoxification at your home (or another safe environment), to gradually remove yourself from your alcohol dependence.
It is usually undertaken using sedatives and/or other medicines including vitamins to alleviate withdrawal symptoms and unpleasant as well as dangerous side effects.
Alcohol home detox for many people can be an alternative to an alcohol residential rehab stay.
Do I Need An Alcohol Home Detox?
An alcohol detox is required when people find it difficult to stop drinking or have bad physical and mental experiences when they stop drinking alcohol.
Withdrawal symptoms can be severe and acute symptoms are dangerous and can cause seizures.
Common alcohol withdrawal symptoms include:
• Shaky hands, arms, legs and feet
• Hot and cold sweats
• Agitation, irritability  and restlessness
• Anxiety, irrational fear and/or panic
• Difficulty sleeping
• Vomiting and nausea
When alcohol consumption reaches dependence levels, many people will find they have one or more of the symptoms above.
This is when a control alcohol detox should be used in order to withdraw from alcohol safely and comfortably.
Why A Home Detox?
Modern life and its commitments mean that not everyone can or is willing to spend the time going into a residential rehab for a period of time. Work, children and other family and life commitments mean that rehab is often out of the question.
This is where a home detox can be the answer when you can obtain a professional medical detox in the comfort of your own home with no disruption to normal life (although, depending on your circumstances, it's advisable to take a short period of time off employment).
Also, alcohol home detox can be more cost-effective than residential drug rehab.
Call Detox Plus now and find out more and book an alcohol home detox: 0207 2052734
How Quickly Can I Get A Detox?
A detox can usually be arranged to start within a day or two or at a day and time that suits the client. We can help identify a suitable date and time for the specialist addictions nurse to attend.
What Is Involved In An Alcohol Home Detox – How Does It Work?
We will arrange for a specialist addictions doctor or nurse to visit you at your home and carry out a full medical examination.
The examination includes
• blood pressure;
• pulse and respiratory examinations;
• blood analysis if required;
• prescribing of all sedatives – the most commonly used drugs for alcohol withdrawal are Chlordiazepoxide (Librium) and, less often, Diazepam (Valium);
• vitamins and any other medications;
• dietary advice and direction; and
• prescribing of follow-up medication to reduce cravings (Campral) following detox
Also advice on long-term recovery outcomes and direction regarding recovery groups and services.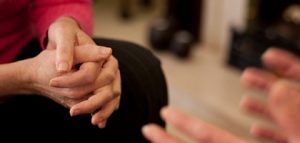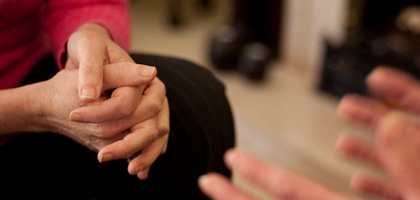 As all our recommended doctors are all specialist addictions doctors, they have a wealth of experience in treating alcohol withdrawals and can offer advice and tips to make the detox as hassle-free as well as advice on longer-term strategies to remain abstinent.
How Long Does An Alcohol Home Detox Last?
A home alcohol detox usually lasts around seven days. This can vary slightly depending on the level of medication required to safely withdraw from alcohol.
Normally at the start of a detox, the patient receives a high dose of sedative which is then reduced over the following days as alcohol leaves the system and any withdrawal symptoms subside. During this period vitamins are normally taken to replace lost nutrients and vitamins.
How Much Does A Home Alcohol Detox Cost?
A home detox is a cost-effective way of coming off of alcohol by providing the best care possible out with a residential clinical environment. The cost of a home detox can be delivered at a fraction of the cost of an alcohol rehab residential programme.
The type of detox required and length of detox determine the cost. Our home detox prices are based on the logistics and staffing costs of the medic and associated medications/equipment and are the best value detoxes in the UK.
Unlike some other home detox companies or suppliers, our detoxes are the most comprehensive as well as the most thorough and professional on the market.
What Happens After The Detox?
The detox is the first stage to a life of abstinence. Once the detox is complete, clients should embark on a post-detox strategy to remain abstinent. Attending therapy can help you cope with the reasons for drinking excessively as well as providing tools and strategies to cope with cravings.
We would strongly advise undertaking an aftercare therapy package as it is a proven route to overcoming alcoholism.
As different people respond to different therapies and aftercare treatments, our team can provide information and arrange a suitable therapist local to you. Many people also find attending an abstinence-based support network also extremely helpful in remaining sober such as Alcoholics Anonymous and the SMART recovery network.
Why Get An Alcohol Home Detox From Detox Plus?
Detox Plus is the UK's leading alcohol residential treatment and detox centre. We recognise that many people are often unable to commit to residential rehab but still require treatment and would prefer this at home.
You can rest assured that Detox Plus always have the client's needs, thoughts and requirements at the very top of our priorities.
FAQs
Alcohol faq
There Is No Rehab Centre Near Me, What Should I Do?
Whilst location is an important factor for all of us, please understand, that recovery from addiction is a journey, and a commitment and the initial foundations should not be compromised.
This means seeking advice to find the best rehab centre and therapeutic program that fits you (or your loved one) personally.
Clearly, it's vital that you find a rehab clinic that offers the right treatments for you. Don't worry, you can call the Detox Plus UK hotline today, and our advisors will talk you through the different options. This allows you to figure out what treatments will benefit you the most so you can find rehab centres that suit your needs.
When we talk about going to rehab, this assumes that you're willing to pack your bags and move into a rehab centre. This is known as residential rehab, and it basically means that you live in an environment that's closed off from the outside world.
It's been proven that this benefits patients as it restricts you from coming into contact with things or people that trigger your addiction. As a result, it allows the people there to carry out detox treatment without worrying about relapses.
We strongly advise that you give us a call if you're having trouble figuring out which option is best for you. We'll talk to you on the phone to help come up with a treatment plan that benefits you the most. As a result, you'll soon know the best course of action to kick your addiction.
We offer locations for rehab centres nationwide, call our team on 02072052734 or view our locations for Rehab centres
I Can't Afford Private Residential Treatment. What Should I Do?
Contact your own GP and accurately & honestly explain to him or her your addiction problems and express your desire for help and treatment. Your GP should activate your local ADAT Addictions team who will offer you whatever NHS/Social and treatment routes are available. You should also attend AA or NA recovery groups for support and guidance.
How Long Is The Average Residential Stay in Rehab?
Residential stays vary from between 7-28 days depending on the specifics of your circumstances and historical usage. e.g. An average alcohol detox may last 7 days, with a further 2-3 weeks in the therapeutic program to resolve the psycho-social and behavioural aspects of addiction. As above, most experience the best outcomes and lasting long term sobriety following a minimum 28-day residential stay
What medication is used for alcohol addiction?
Medication can include replacement drugs such as lorazepam or phenobarbital, which are administered in tapering doses to help with alcohol withdrawals. Drugs such as Naltrexone, Disulfiram or Acamprosate can help prevent a return to alcohol use.