John McLean
Director
Member bio
Fiona Kennedy
Content Manager
Fiona Kennedy is an editor and content manager who earned her Master of Arts degree from the University of Edinburgh, followed by completing the CELTA Cambridge teaching course in English. She has worked as an editor, writer and personal coach. Coming from a family deeply involved in the rehabilitation and support of those suffering from addiction, she is passionate about helping people to understand and take control of their dependences. Fiona's other passions include travelling and taking part in community projects.
Dr. Alexander Lapa
Psychiatrist
MBBS, PG Dip Clin Ed, OA Dip CBT, OA Dip Psychology, SCOPE Certified
Dr. Lapa graduated in Medicine in 2000 and has accumulated experience working as an NHS and Private Psychiatrist in the broadest range of psychiatric settings with differing illness presentations and backgrounds in inpatient, community and secure settings. 
He is fully indemnified by the Medical and Dental Defence Union of Scotland (MDDUS) and MIAB Expert Insurance for Psychiatric and Private Medical practice. He is fully registered with the General Medical Council (GMC) in the UK with a licence to practice.
Catherine Brown
Addiction Consultant
Catherine Barr is an addiction consultant with 18 years of experience in frontline and private rehabilitation treatment. A qualified addiction counsellor with a BA in Sociology and Psychology, Catherine specialises in consultation and guidance for those looking for rehab to free themselves or loved ones from drug or alcohol dependence. Helping others to believe in themselves and break out from negative thoughts and behaviours is her passion and life's work. In her own time, Catherine enjoys craft and creative work and spending time travelling and with her family.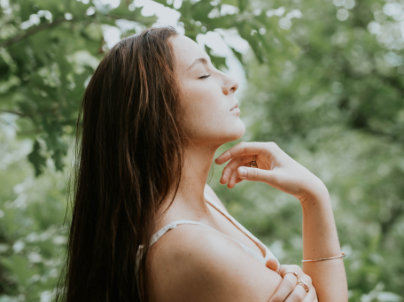 Shannon Fields
Addiction Consultant
Shannon Surname has been working in substance misuse for the last 20 years. Spending 15 years as a senior manager for some of the larger statutory service providers such as Turning Point and CGL, she has an extensive knowledge of both NHS and private sector treatment. She has a Level 5 Diploma in the Management of Substance Misuse and an RGCP qualification in managing drug and alcohol misuse. She has been a CQC Registered Manager of both day and residential treatment services in the public and private sector for many years. Shannon spent her teenage years and her 20s in the chaos of active addiction. Following her 3rd stint in rehab in 2000, she got clean and has been in recovery ever since. She now lives a quiet life in the countryside with her dogs and her adult children and grandchildren.