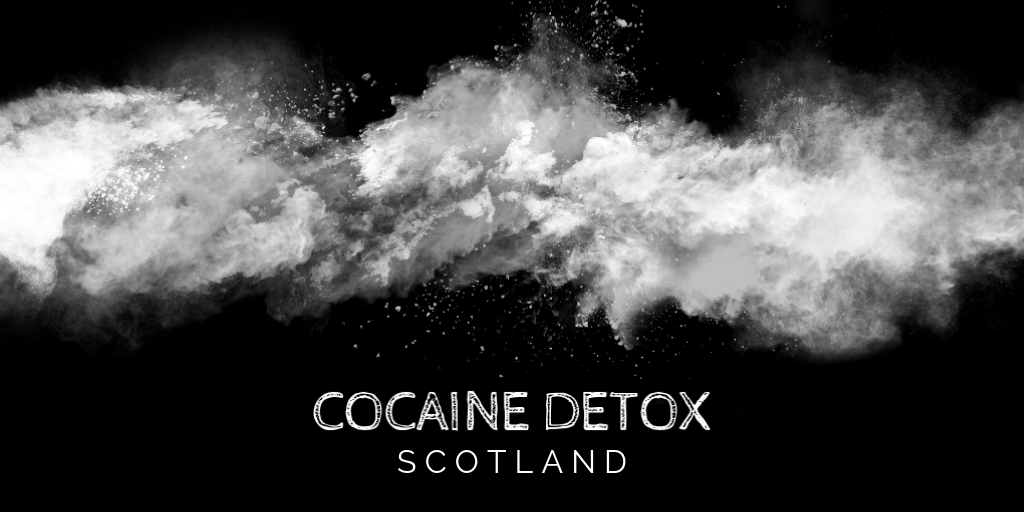 One of the most visited countries on Earth, Scotland is famous for its stunning scenery, friendly people and fascinating history. From the breath-taking highlands, it`s beautiful lochs and castles, amongst other attractions, Scotland has welcomed tourists from around the globe. What's more, it has always been a focal point for art, culture, innovation and politics, only enhancing its reputation internationally. However, unfortunately, there is something else Scotland is known for; it's the widespread culture of drinking, and use of narcotics.
Unfortunately, a large percentage of the populace take a wide range of drugs, with many facing an everyday battle with cocaine addiction. If you feel you are one of those people caught in the grip of dependency in Scotland and cannot see a way out, then don't worry. Get in touch with Detox Plus UK and experience the best cocaine detox in Scotland, by attending one of our residential treatment centres.
Cocaine detox – the first step to recovery
If you live in Scotland and your life is spiralling out of control due to cocaine addiction don't despair, there is help available, and we can help you get back on track. Under drug detox in a highly rated residential treatment centre, we can help you see a way clear of addiction.  Detox Plus UK will be your guide as you set off on your path to recovery, showing you a healthy and drug-free future.
At our clinics, you will receive the utmost care when battling cocaine, the drug which has a devastating effect on the wellbeing of so many in Scotland. The potent stimulant impacts the nervous system, making you feel energetic, euphoric and filled with excitement. You experience the high you were looking for, but it doesn't last and is quickly replaced by a powerful feeling of a comedown. You can go from an incredible high to a depressing low in no time, along with the other risks to your health, both mental and physical, inherent in using cocaine. If you take the drug over an extended period, you can develop an all-consuming craving which can become unbearable.
However, the most dangerous aspect of taking cocaine too much is the possibility of overdose, especially after building up a tolerance or mixing cocaine with other substances such as alcohol or other drugs. The outcome could be extremely hazardous, possibly resulting in respiratory illness, stroke, cardiac arrest and even death.
You can remove that risk from your life by treating your cocaine addiction at a cocaine detox Scotland arranged by Detox Plus UK. We are dedicated to finding you the perfect rehabilitation clinic in Scotland, to meet your personal requirements. Our experienced counsellors can provide you with all the guidance, information and support you need to choose the right location in Scotland to suit you as you undergo detox.
Many prefer to be treated as an inpatient when entering rehab, where you will live in a leading cocaine detox Scotland, where you will set up home in the most peaceful and nurturing surroundings — staffed by highly qualified doctors, medical teams, psychiatric specialists and nurses, overseeing every part of your treatment. They will monitor your progress day and night, ensuring you are completely comfortable as you progress with your drug rehab.
Cocaine withdrawal: what you should know
The opening phase of an ongoing rehabilitation programme is the medical detox. Otherwise referred to as detoxification, it basically involves washing the drugs or toxins from your body by gradually stopping your drugs. All the while monitoring you closely and noting any change in your condition. You will experience a variety of both mental and physical symptoms of withdrawal. From chills, tremors and excessive sweating to insomnia, loss of appetite, anxiety and depression, even suicidal thoughts in some cases.
The first stage of cocaine detox
However, you don't have to go through this alone. There are medications the medical staff can prescribe help you overcome withdrawal. Despite the fact there are no medications available to treat cocaine addiction, they can still administer medicines to deal with the side effects of coming off the drug. For instance, if your mood has been affected by stopping taking cocaine, it is customarily to prescribe antidepressants. The doctor can also administer sleep medication if your pattern has been disrupted due to withdrawal. There are many ways the medical staff can be of assistance during this difficult, painful time, and they can see you through it.
Benefits of a private cocaine rehab programme
When you have concluded the cocaine detox in Scotland, you can explore the mental aspect of your rehab, through attending counselling sessions in the clinic. By means of either individual or group therapy, under the stewardship of the trained psychiatrist staff, you could examine any underlying psychological problems which may have contributed to your cocaine addiction. Potentially a breakthrough in your inpatient rehab treatment, it may get to the root of what may drive you to use. Be it money worries, work or relationship issues, suffering a loss or a trauma from the past. These possible triggers may be addressed as part of your individual therapy session.
It is also becoming more commonplace to incorporate cognitive-behavioural therapy when exploring the psychological facets of drug rehab treatment. Allowing you to ascertain and dispel any negative or harmful emotions or thoughts which may intensify the issues which led you to take cocaine, resulting in addiction.
Group therapy can show you how your addiction affects other people, through interpersonal communication. There are a wide variety of holistic therapies used in treating addiction, such as mindfulness or meditation. Many also utilise psychiatric care, education and the creative arts, along with the illustrious 12-step programme, in the fight to beat their addiction.
When you have completed your spell in rehab, you can take advantage of the exceptional aftercare or follow-up programmes. They can play an integral part in your ongoing therapy, keeping you on track with your treatment once you have left the confines of our residential clinic. When you return to your everyday life after attending rehab, there is the chance of reverting back to bad habits or give in to temptations, leading to relapse.
However, through regular correspondence with one of the counsellors by phone, or stopping by to visit, they can help you adjust to everyday life and carry on the good work you did in the clinic. So, through the continuing support of the aftercare programme, you can successfully carry on with your rehabilitation treatment when you go home.
From the moment you go into rehab, to even after you leave, we at Detox Plus UK will be with you every step of the way. We are at the forefront of drug detox, leading the field in the treatment of cocaine addiction. You don't have to live with addiction. There is a whole new world open to you, by attending one of our cocaine detox in Scotland centres. Why not give us a call and find out more?
Frequently Asked Questions
What Can I Do To Help Someone Addicted to Crack Cocaine?
How long does cocaine stay in your system?
What are the Psychological Withdrawal Symptoms of Cocaine Abuse?
FAQs
Crack faq
What Can I Do To Help Someone Addicted to Crack Cocaine?
Get in touch with a dependable addiction professional available 24/7. You will be talking to someone knowledgeable about cocaine abuse, rehab and recovery centres who can help you find a crack cocaine recovery program.
What Happens if you Take Crack Cocaine When Pregnant
Regardless of whether a drug is legal or illegal, using drugs while pregnant will directly impact the fetus. For this reason, it is essential to avoid drug use during pregnancy if you want a happy, healthy baby. Specifically, crack/cocaine is unsafe for pregnant mothers and their fetuses. If you smoke crack while pregnant, you are at higher risk of miscarriage. Also, your baby is at high risk for encountering developmental problems both before and after they are born.
Using something like cocaine during pregnancy may affect a mother's probability of carrying her baby to full-term. "Full-term" is represented as birth between 37 and 41 weeks. These last few weeks of pregnancy are essential stages in your baby's brain growth; your baby's brain is only two-thirds the weight at 35 weeks of what it would be at 39 or 40 weeks. A shorter pregnancy could harm a baby's final growth spurt.